Another weekend and another national poll that will please Boris Johnson as YouGov show the Conservatives increasing their lead over Labour to 16 points. On the Exchange The Tories are 1.981/1 to win a majority at the next general election – which may appeal after they shortened to around 1.84/5 a fortnight ago – and if recent polling is accurate that's a solid bet.
The Tories are into 1.330/100 to win the Batley and Spen by-election on 1 July – with Labour out to 3.9 to hold a Yorkshire seat that's been red since 1997 – and Paul Krishnamurty thinks the Conservatives can do it, albeit in a much tighter race than we saw in Hartlepool last month.
If another chunk of so-called Red Wall does go Blue on 1 July then keep an eye on the odds in the Year of Next General election market.
The next general election is 1.584/7 to be in 2024 when it's scheduled to take place by the Fixed Term Parliament Act. But the last two elections have taken place ahead of schedule and, if the government can sustain their current poll lead, 2023 looks promising at 3.39/4.
Westminster voting intention:

CON: 46% (+3)
LAB: 30% (+1)
GRN: 9% (+1)
LDEM: 6% (-2)
REFUK: 2% (-1)

via @YouGov, 02 – 03 Jun
Chgs. w/ 28 Mayhttps://t.co/qQE6NGf5D9

? Britain Elects (@BritainElects) June 4, 2021
That's a big 'if', however, and the next week will be challenging for Johnson on several fronts and could have long term implications for his premiership. It could show why claims that Britain is a one party state are premature.
Rebellion shows government can take nothing for granted
First there will be a rebellion from Conservative MPs against the government's plans to cut international aid. Johnson is facing opposition from high profile figures from across his party's ideological spectrum, including Theresa May, Jeremy Hunt, Damian Green, David Davis and Johnny Mercer, and could be forced into an embarrassing climbdown.
In terms of what it means for the government's long term health, this is interesting as the policy polled well with the public and was right up this government's jingoistic street. If Johnson fails to get it through parliament, though, it will be a sign that his 80-seat majority isn't as useful as was once thought. The timing is terrible too, as the UK government will welcome world leaders to the G7 summit in Cornwall from Friday.
Hancock set to face difficult questions
On Thursday, Matt Hancock will undergo hours of questioning before MPs about the government's response to the pandemic. This comes after Dominic Cummings, the prime minister's former senior adviser, said that the health secretary should have been fired on up to 20 separate occasions. Cummings's claim that Hancock misled Johnson over sending untested hospital patients back to care homes – an allegation Hancock denies – will be a key focus.
Today Hancock said he had been "honest and transparent" in his approach to the pandemic and dismissed Cummings' accusations as "completely wrong". When Andrew Marr pressed him on the care homes question, however, the health secretary was vague and evasive. He said everything was done with "the best intentions". As Tony Blair, another guest on today's Marr Show learned in office, intentions count for nothing if your actions result in catastrophe.
Hancock's appearance before MPs could raise more questions than it answers and cause problems for Johnson. There will be a cabinet reshuffle this year – possibly in the summer – and Hancock, along with education secretary Gavin Williamson, could be top of the list for demotion. After the fall out from Cummings' departure, though, Johnson may be wary of making more enemies who have dirt on his government.
Further ahead, there's the question of whether the government will be able to remove all lockdown restrictions on 21 June as planned. That date is looming the way Brexit deadlines once did for May. Hancock said today the government were "absolutely open" to putting back the easing of full restrictions but Johnson fears that could result in a political crisis which would hobble his premiership and make the 1.84/5 on him continuing as Tory leader until at least 2024 a price to avoid.
Merkel's party struggling in key vote
There's a big regional election in Germany today and the outcome could be significant in weighing up the country's federal election on 26 September when Angel Merkel will step down after 16 years as chancellor.
Merkel's anointed successor Armin Laschet 1.412/5 – of the Christian Democrats (CDU) – is the favourite to be the next chancellor but it may not be straightforward.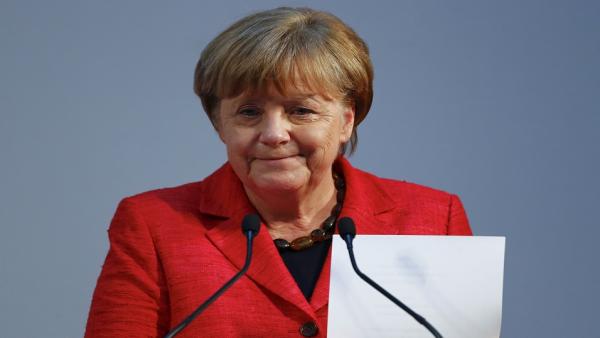 The Green Party have polled strongly in recent months and their candidate – Annalena Baerbock 4.216/5 – is Laschet's nearest rival for the top job.
On Sunday, however, it is from the far right of German politics that the CDU face a serious challenge in the Saxony-Anhalt election – an area that has a population of 2.2m and was once part of the communist East.
In a final poll on Friday the Alternative for Germany (AFD) were running just one point behind the CDU. Defeat for the CDU here could deal a blow to Laschet's hopes of succeeding Merkel.